WORSHIP IS
---
Worship is our response to God for who He is and what He has done. Worship is not limited to singing or a day of the week, but is a life lived with Jesus before all things in every area of our lives.
During our weekly worship gatherings we respond corporately to the grace of God in the gospel through expressions of adoration, obedience and surrender to an almighty God, through Jesus Christ, in the power of the Holy Spirit.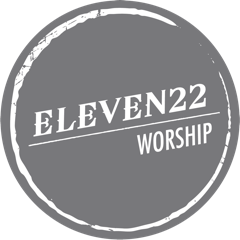 ABOUT US
---
Eleven22 Worship is a ministry of The Church of Eleven22 in Jacksonville, Florida. Under the leadership of our lead Pastor, Joby Martin, we are a group of musicians using our gifts to glorify God in worship and Word as a movement for all people discovering and deepening a relationship with Jesus Christ.
ALBUMS
---
AVAILABLE NOW

The Church of Eleven22 + Hope's Closet Thrift + iTunes + Google Play
Videos
---
See More Eleven22 Worship Videos
---
Want to join our team? Fill out this form so we can get in touch
---