Stories of Hope: McKenzie Noelle Wilson Foundation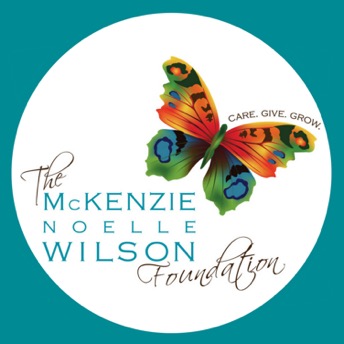 The mission of Hope's Closet is to glorify God by providing affordable donated and new merchandise in a dignified retail setting that allows us to disciple people, fund community transformation programs, and support our ministry partners.
One of our ministry partners, The McKenzie Noelle Wilson Foundation, has it's largest fundraiser of the year happening November 17th. Prior to joining the Hope's Closet family, I had the honor of working with the foundation and I can share firsthand that the work they do is impacting the lives of young people locally as well as globally. Check out McKenzie's story and learn a bit about the work of the foundation…And of course, come join us in supporting McKenzie's Run on the 17th.
MCKENZIE'S STORY
McKenzie Noelle Wilson had a heart for serving others. She spent her life caring for her family, fostering a giving spirit, and growing in her faith. On August 17, 2010, McKenzie passed away from a rare and sudden illness at the age of 15. Her family was inspired to carry on her legacy and established the McKenzie Noelle Wilson Foundation in her honor. Just as she was committed to caring, giving, and growing, The foundation seeks to embody these three ideas in helping young people realize their full potential through its local and global initiatives.
CARE
McKenzie's Academic Resource Centers create an environment where students can thrive and realize their full academic potential --- all for free!
McKenzie's Academic Resource Centers, or MARC, serve over 300 at-risk youth in two Jacksonville communities. MARC offer academic tutoring, mentoring, and developmental programs for students of all ages.
GIVE
"Amaka ga McKenzie" or McKenzie's Home, is a place where orphans in Uganda are provided their most basic needs along with receiving food, education, medical care, and love. In partnership with Okoa Refuge, the foundation built a boys home, a girls home, and an abandoned baby home to provide medical care, food, shelter, education, and love to over 157 children. The foundation has committed $250,000 to Okoa's "CHILD SPONSORSHIP FUND" over 5 years, ensuring that no child is turned away.
GROW
McKenzie Clubs exist to mobilize and inspire students to live out the spirit of CARE. GIVE. GROW. in their everyday lives. McKenzie Clubs unite and mobilize middle and high school students to care for others through volunteerism and charitable involvement. Club members spread love throughout the community through our Random Acts of Kindness campaign, mentor students at the MARC, volunteer at foundation events, and complete service projects together. One of the biggest ways our club members serve is through our annual Teal Day events. Held every spring, Teal Day is a celebration of McKenzie's light and legacy. McKenzie Clubs and student groups alike raise awareness for an annual fundraising project with a direct local and global impact.
The McKenzie Noelle Wilson Foundation has been a treasured ministry partner of Hope's Closet since the day we opened. Show them some love by signing up to run (or walk) today or come shop MNWF merchandise and Liv N Grace bracelets at one of our locations. All profits from these items support the foundation and it's work in our community and beyond.
THE 9TH ANNUAL MCKENZIE'S RUN IS SATURDAY, NOVEMBER 17, 2018, AT TIAA BANK FIELD. McKenzie's Run began in 2010, in memory of McKenzie Wilson. The run has been a tremendous success with over 4,000 participants in 2017. All funds raised support the foundation's local and global programs.
For complete details and registration information, visit our website at www.mckenziesrun.org.